Nothing Compares!
The Iowa State Fair ticket offices are not open at this time. A small shipping and handling fee will be added to each order.

Buy advance admission tickets sponsored by Taco John's before August 11 at participating Iowa Hy-Vees, Hy-Vee Drugstores and Fast & Fresh Stores, Iowa Fareways and participating Des Moines Metro Price Chopper stores starting July 1.
Pop-Up Happy Hour tickets will go on sale July 12. Check back for more information.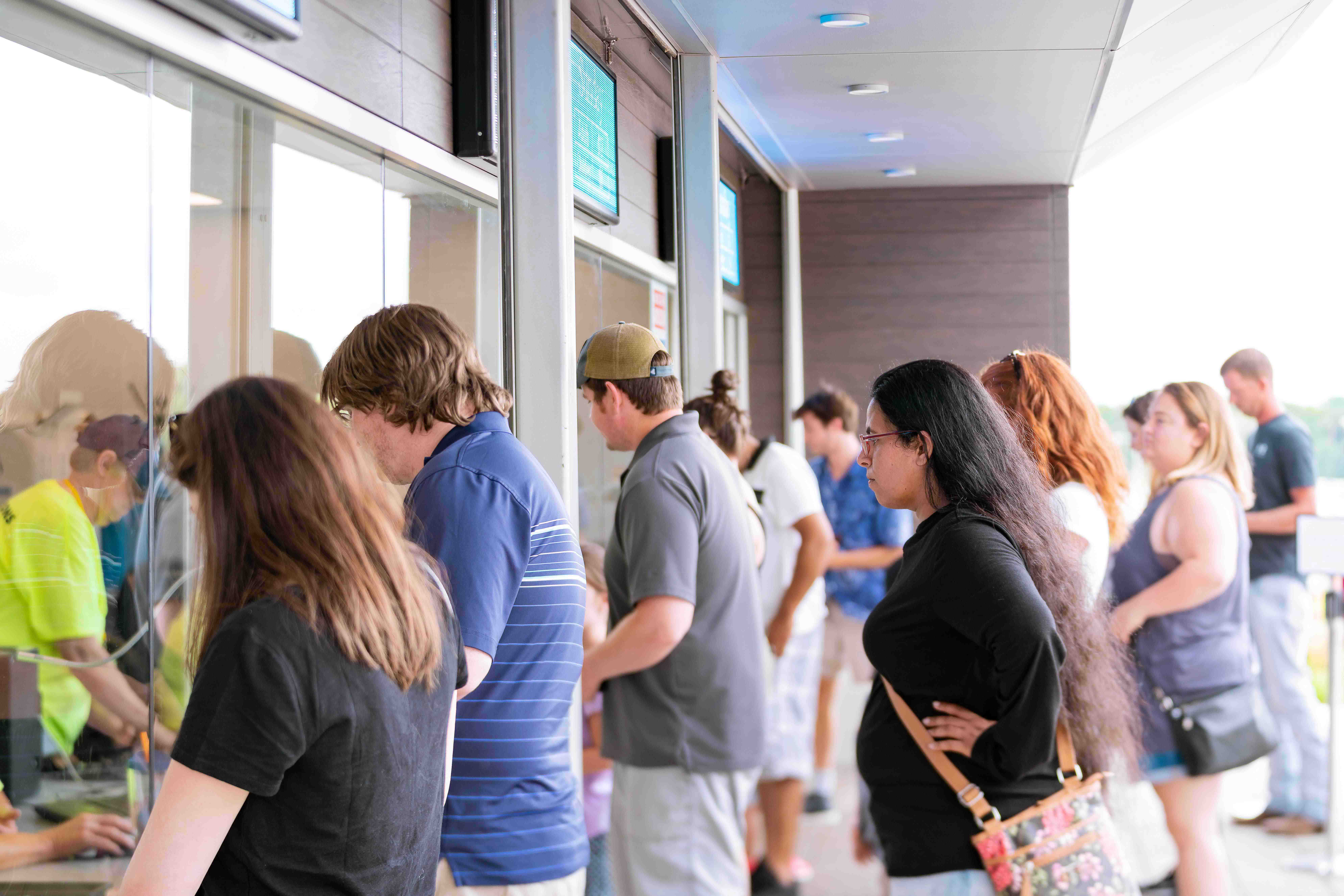 Advance Admission
Admission ticket is valid for one admission to the Iowa State Fair for any one day, August 11-21, 2022. Not valid with any other discount or offer. No refunds, no exchanges, no replacement tickets.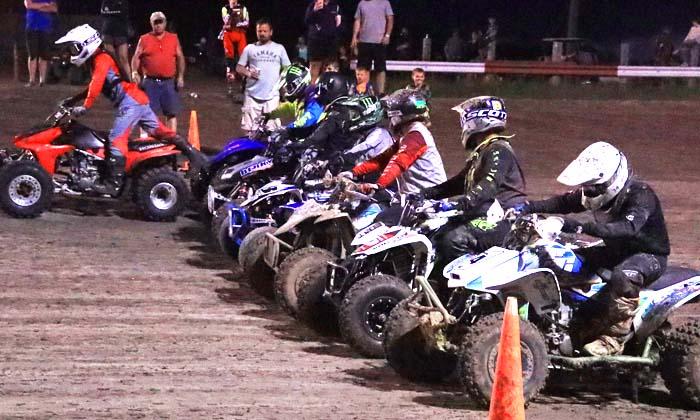 Short Course UTV & ATV Racing
Saturday, August 13
10 a.m.-6 p.m. (Gates open at 9 a.m.)
Tickets
Adult Ticket (ages 12 and up): $15
Child Ticket (ages 2-11): $10

Pit Admission Ticket: $25 (Pit gate opens at 7 a.m.)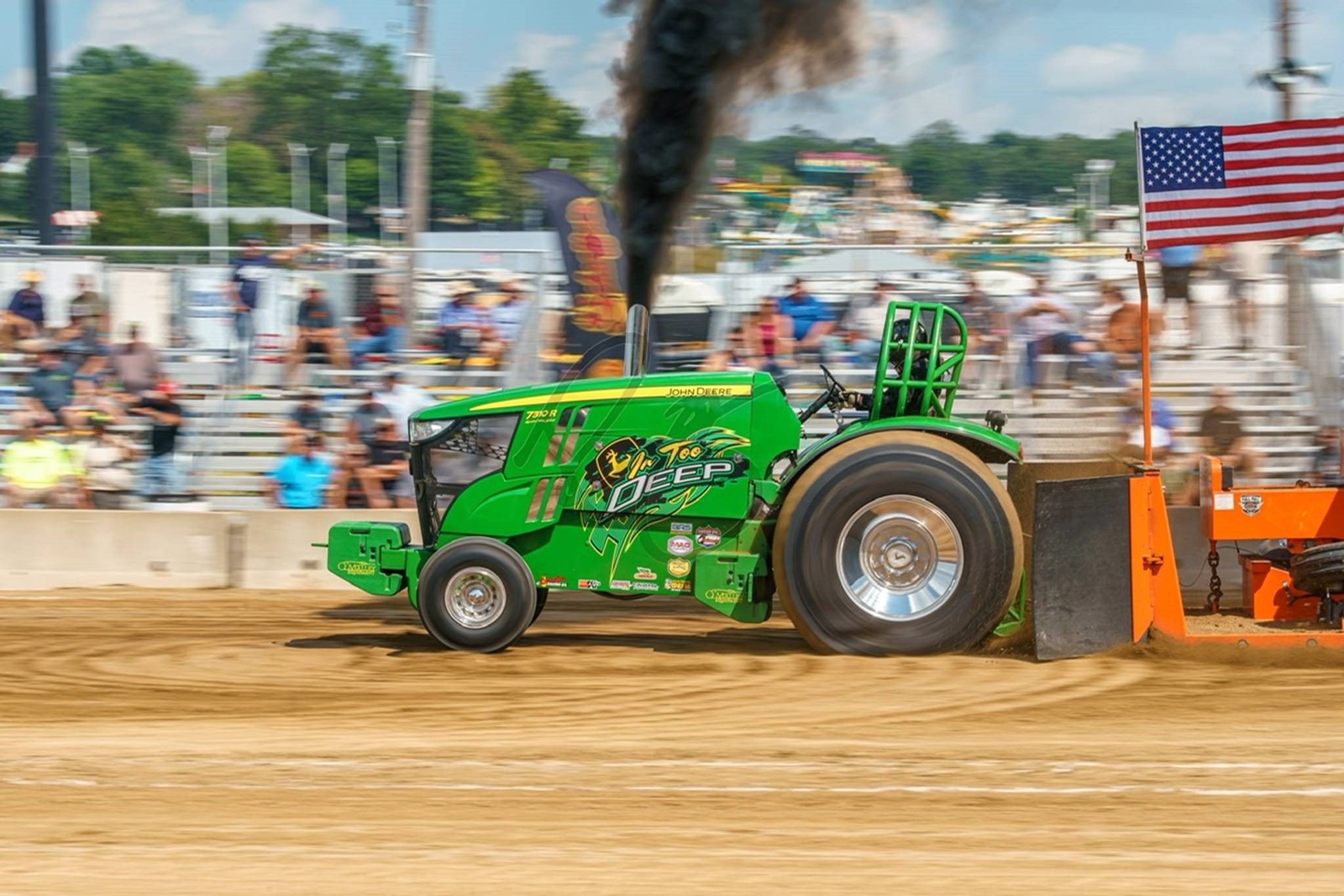 Outlaw Truck & Tractor Pulls
Outlaw Young Guns Program, Sponsored by Titan Tire, Maker of Goodyear Farm Tires
with media partners Iowa Farmer Today and WHO-The Big Show
Advance Discounted Tickets
Pre-Fair Adult Ticket: $25 ($30 during the Fair)
Pre-Fair Child Ticket: $20 ($25 during the Fair)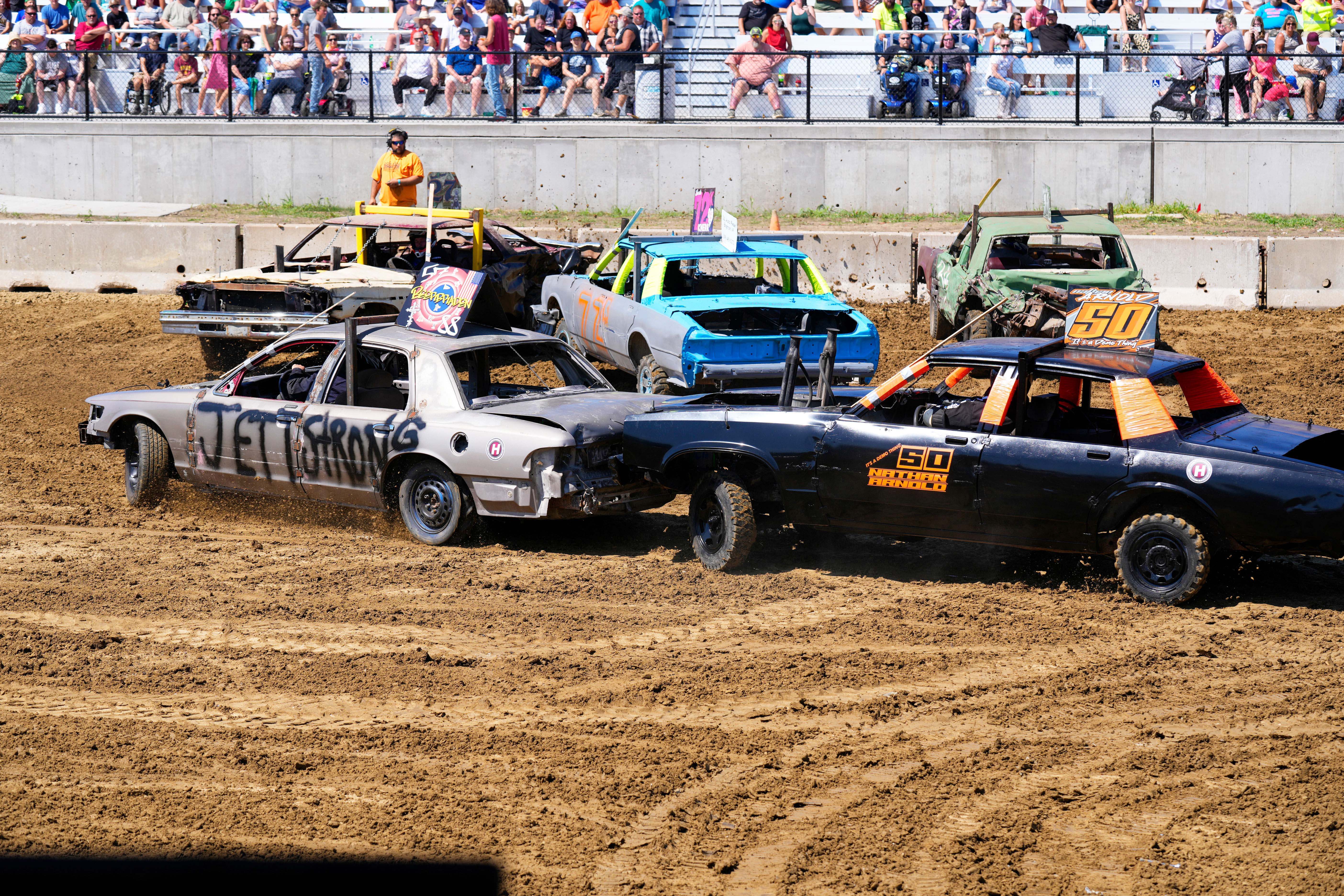 Domination Motorsports Demolition Derby
Saturday, August 20, 2022
11 a.m. (gates open at 10 a.m.)

General Admission Adult Advance Ticket: $15 ($20 during the Fair)
General Admission Children (2-11 years old) Advance Ticket: $10 ($15 during the Fair)
Pit (ages 10+) Admission Ticket: $25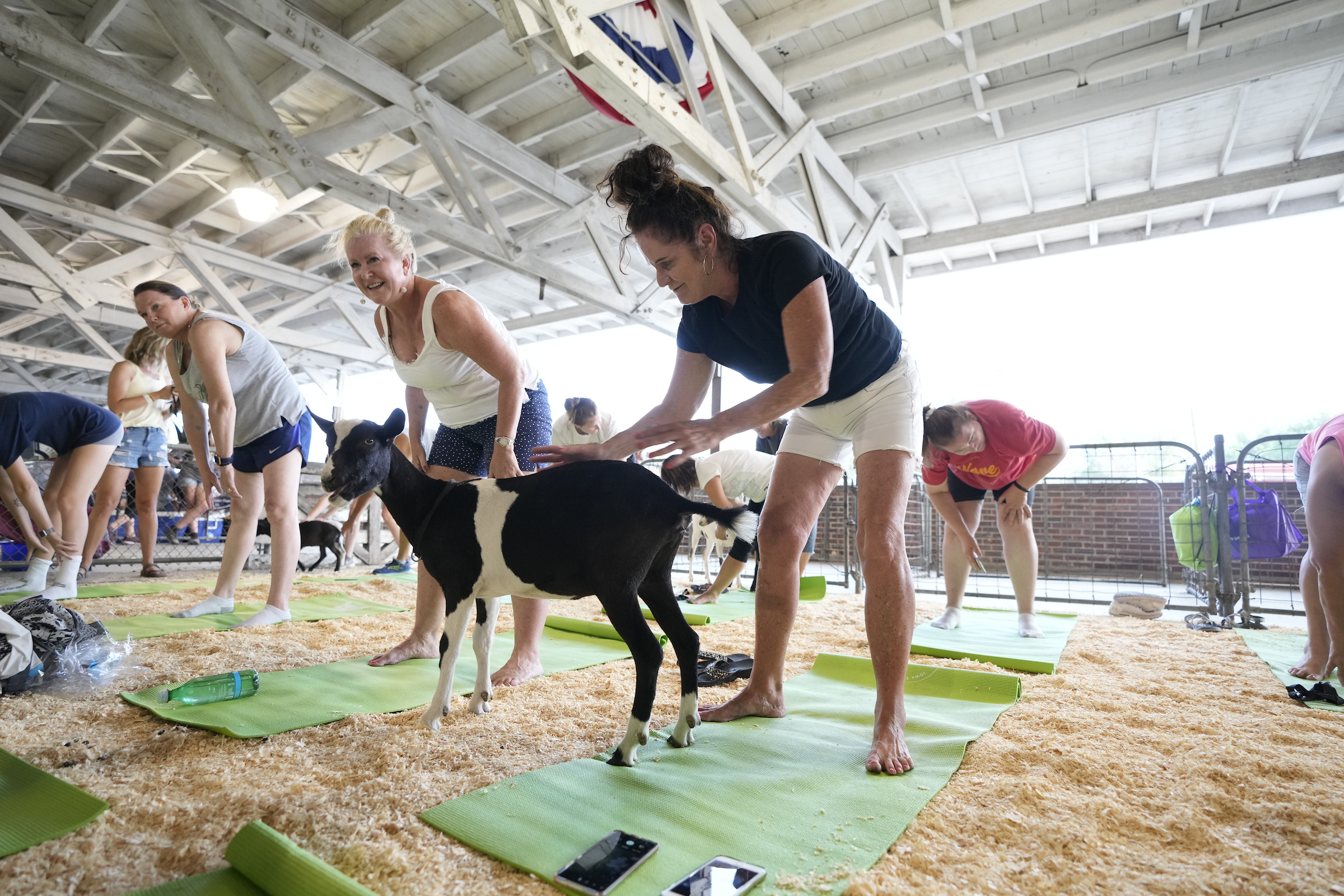 Barnyard Yoga
Llamas, goats and bunnies are back in 2022! It's a workout with a high level of cuteness. Tickets are required for each class. The first 50 people registered will receive an Iowa State Fair Barnyard Yoga Mat along with a swag bag with fruit from Capital City Fruit and MORE. Classes fill up quickly and all ages are welcome. All classes sponsored by Iowa Healthiest State Initiative
Cost: $25 per person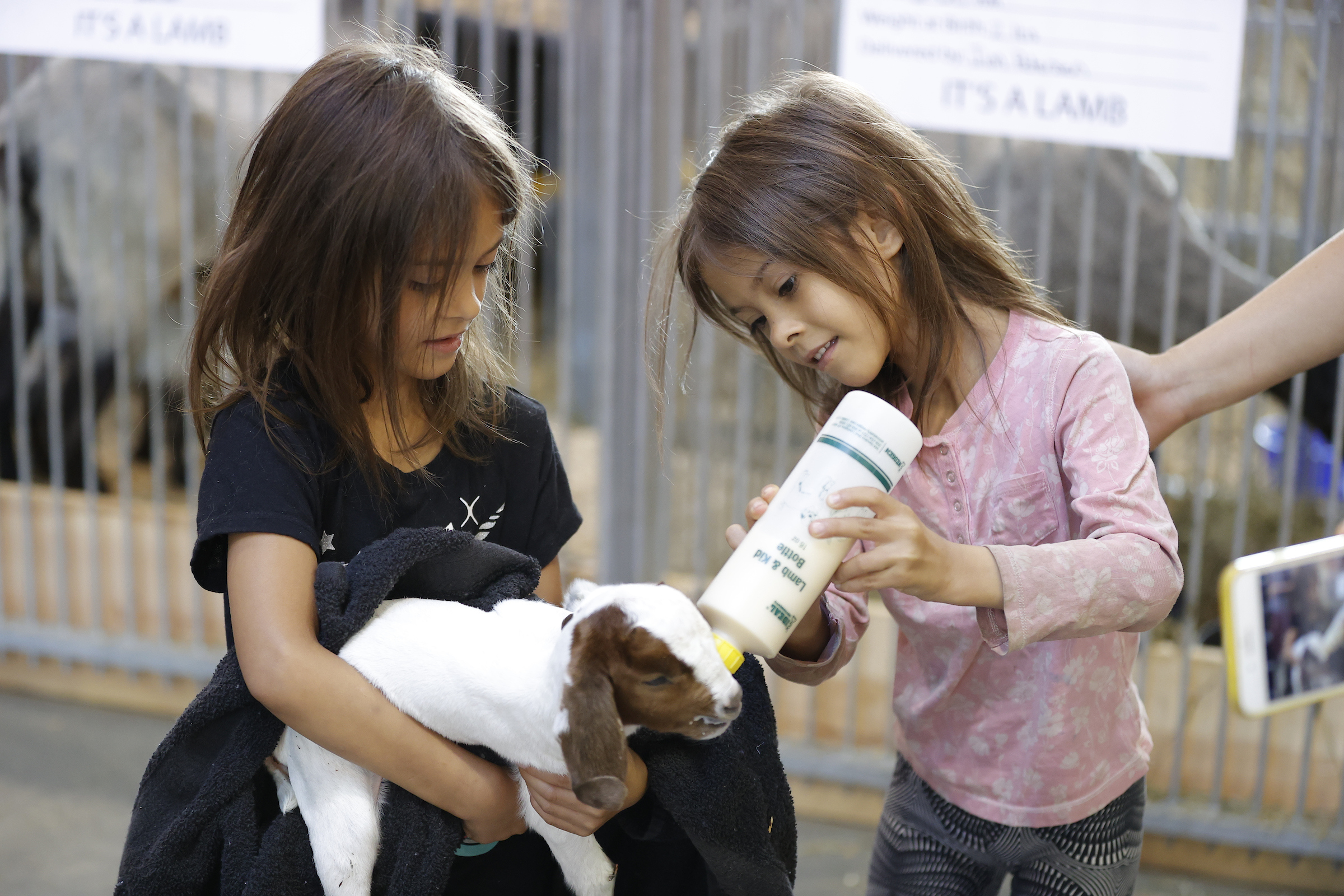 Cuddles and Snuggles Chore Time
Cost: $40 per family (6-person max)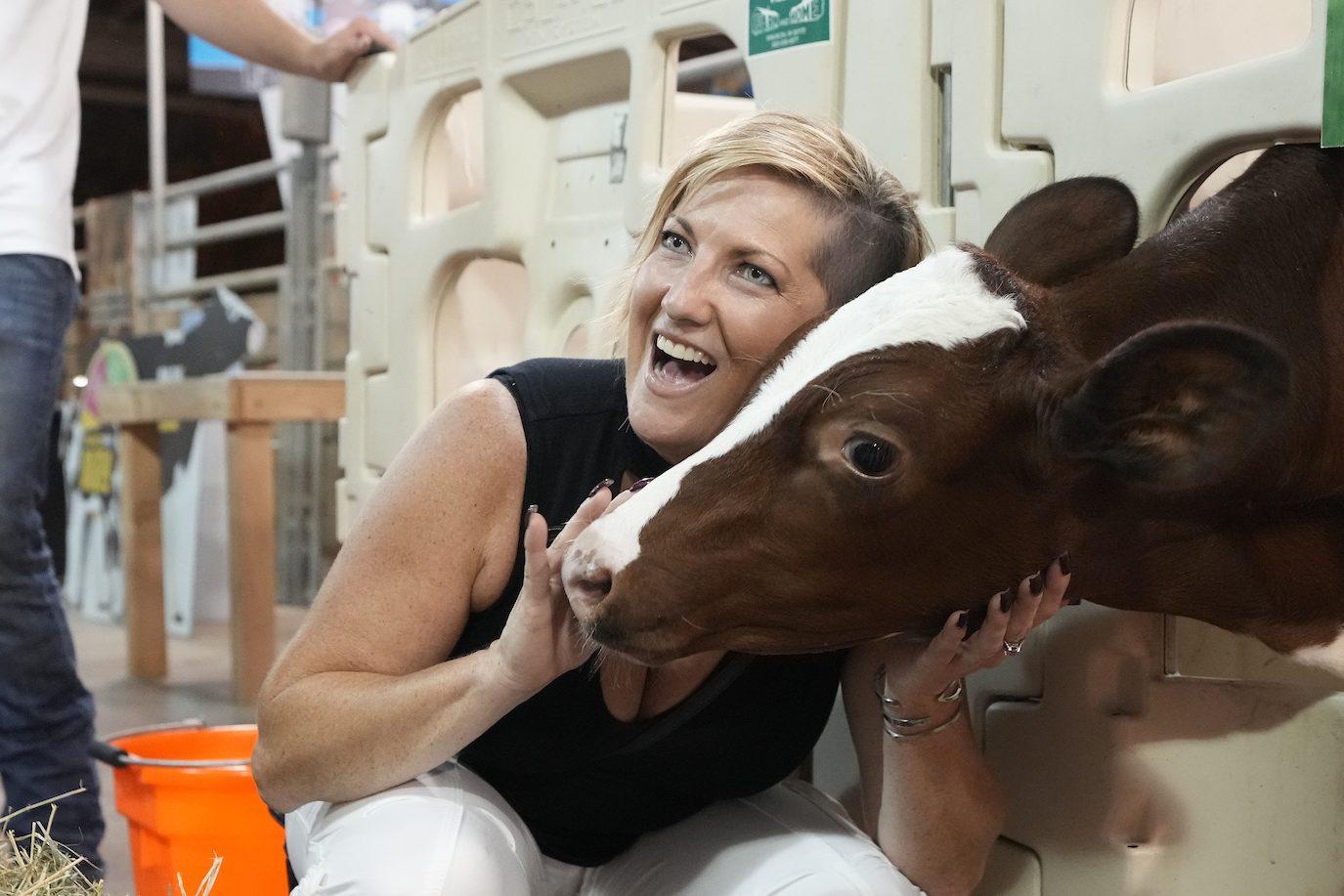 Fair After Dark - Barnyard Brews
Fair After Dark is a 21 years and older, exclusive event after the Paul R. Knapp Animal Learning Center closes to the public. Selfies with the babies, whisky "sow"-ers, and answers to all of your farming questions. Tickets are limited for this behind-the-scenes experience. Must be 21 or over to participate.
Friday, August 19 from 8:30-10:30 p.m.
Kids in The Kitchen
Fruit Salsa Workshop
This is a hands-on kids-in-the-kitchen workshop. Kids will learn how to cut fruit safely and create a healthy snack. Presented by the Iowa State University Culinary Science Club. (ages 8-12 years)
August 16 from 3-4 p.m.
Kids in The Kitchen
Cookie Decorating Techniques
This will be a royally good time learning how to decorate cookies using royal icing. Each participant will take home two decorated cookies. Presented by the Iowa State University Culinary Science Club. (ages 6-12 years)
August 16 from 7-8 p.m.
Adult Charcuterie Workshop
Engage in the growing popularity of charcuterie boards. Learn the basics of a board along with recipes. Cost includes a completed board to take home. Presented by the Iowa State University Culinary Club. (over 18 years)
August 16 from 5-6 p.m.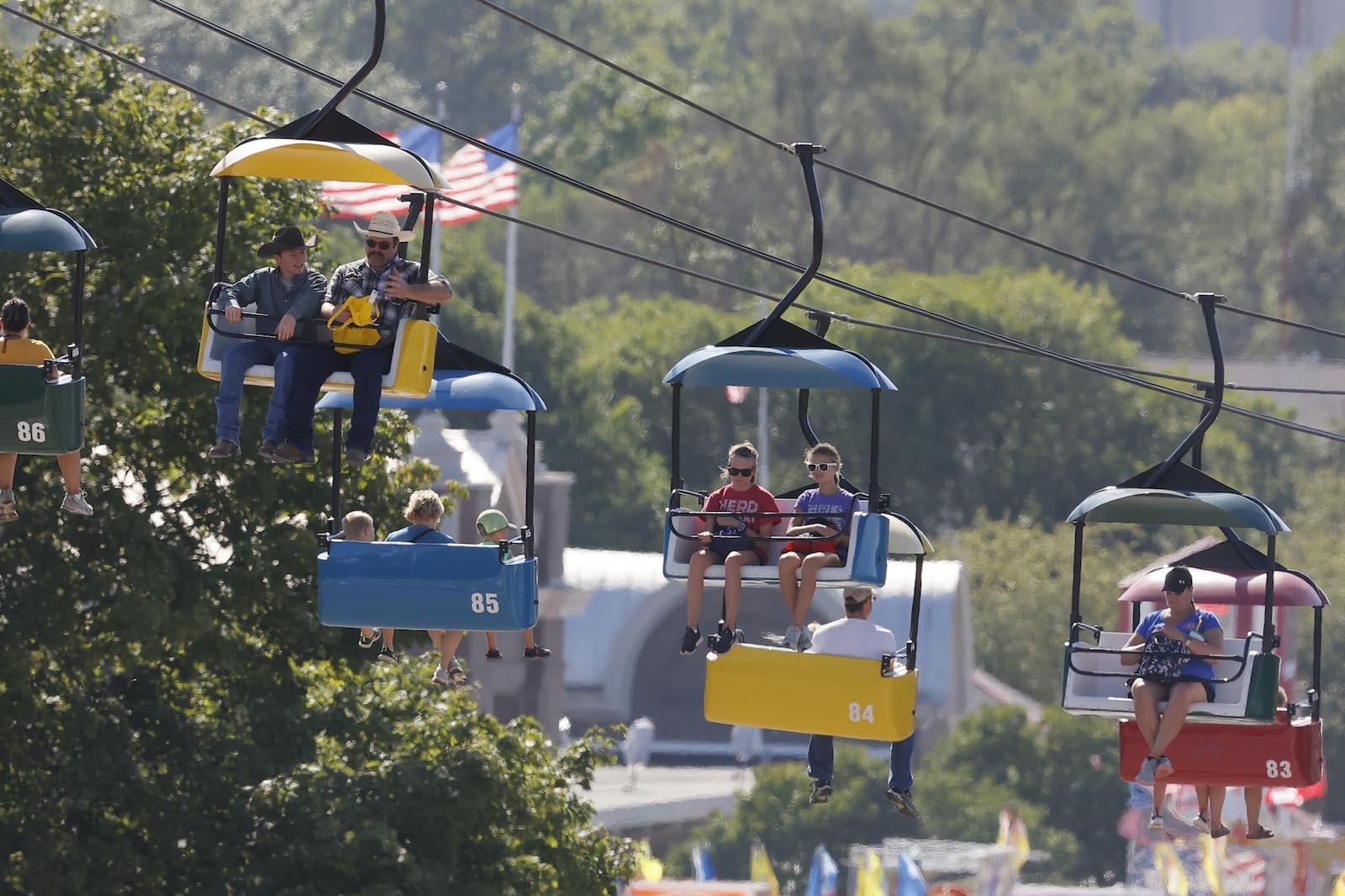 State Fair Value Pack
$20
*Valued at $34!
*Deadline to order Value Packs online is July 31, 2022.
*Physical product will be mailed to you from E-tix.

The Value Pack Includes:
1 Re-loadable Thrill Pass with 5 Credits (must be redeemed in the Thrill Parks 9 a.m. - 9 p.m.)
1 Ye Old Mill OR Snakes Alive OR Train Exhibit admission
1 Kids Bungee Jump or Krazy Maze
1 Giant Slide
1 Sky Glider
4 $1 Food/beverage tickets
1 Cup of Barksdale's State Fair Cookies
*State Fair Value Packs do NOT include admission into the Fair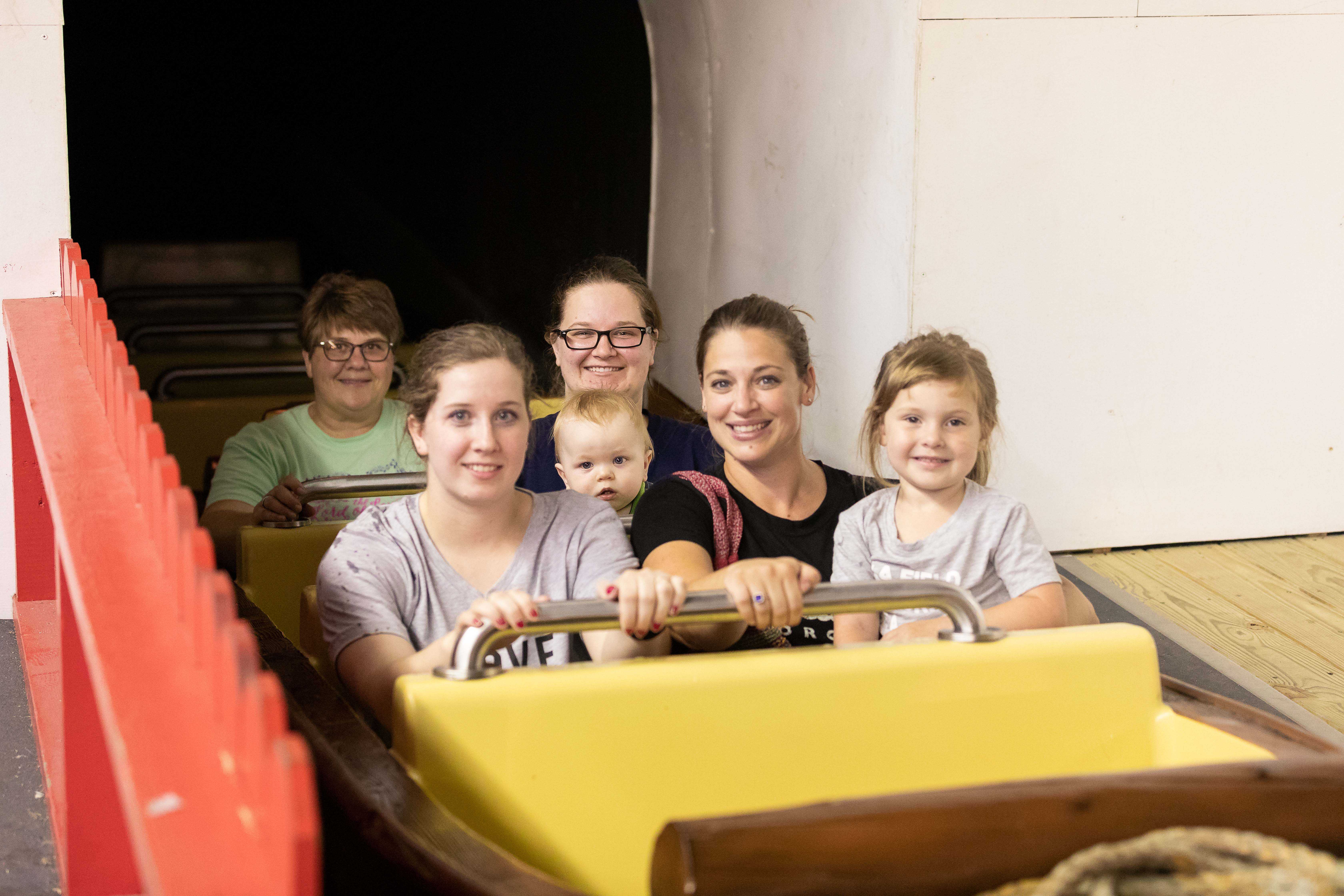 Ye Old Mill Tickets
$3 each.
Good for one ride any day of the Fair!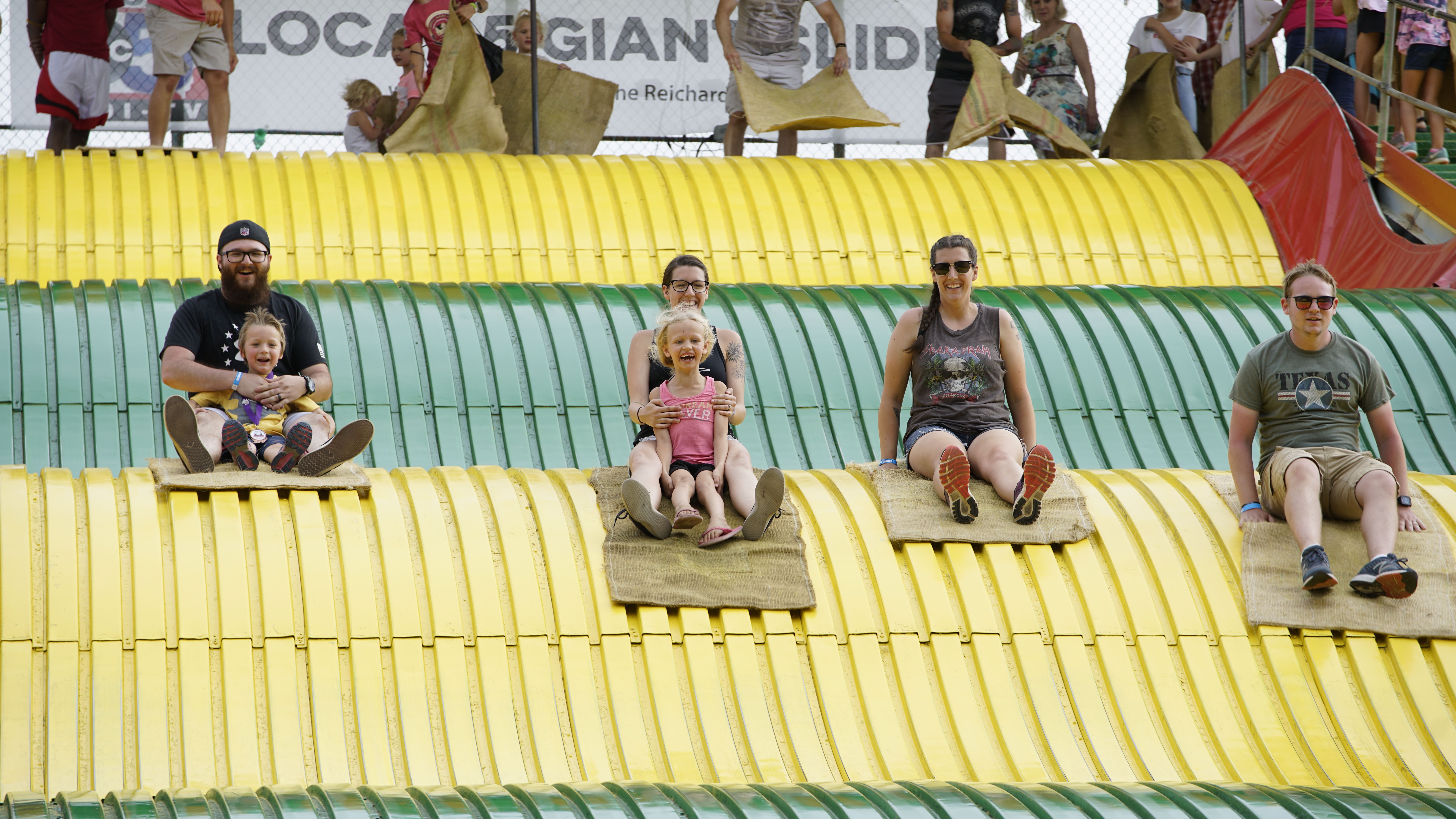 Giant Slide Tickets
$3 each.
Good for one trip down the Giant Slide any day of the Fair!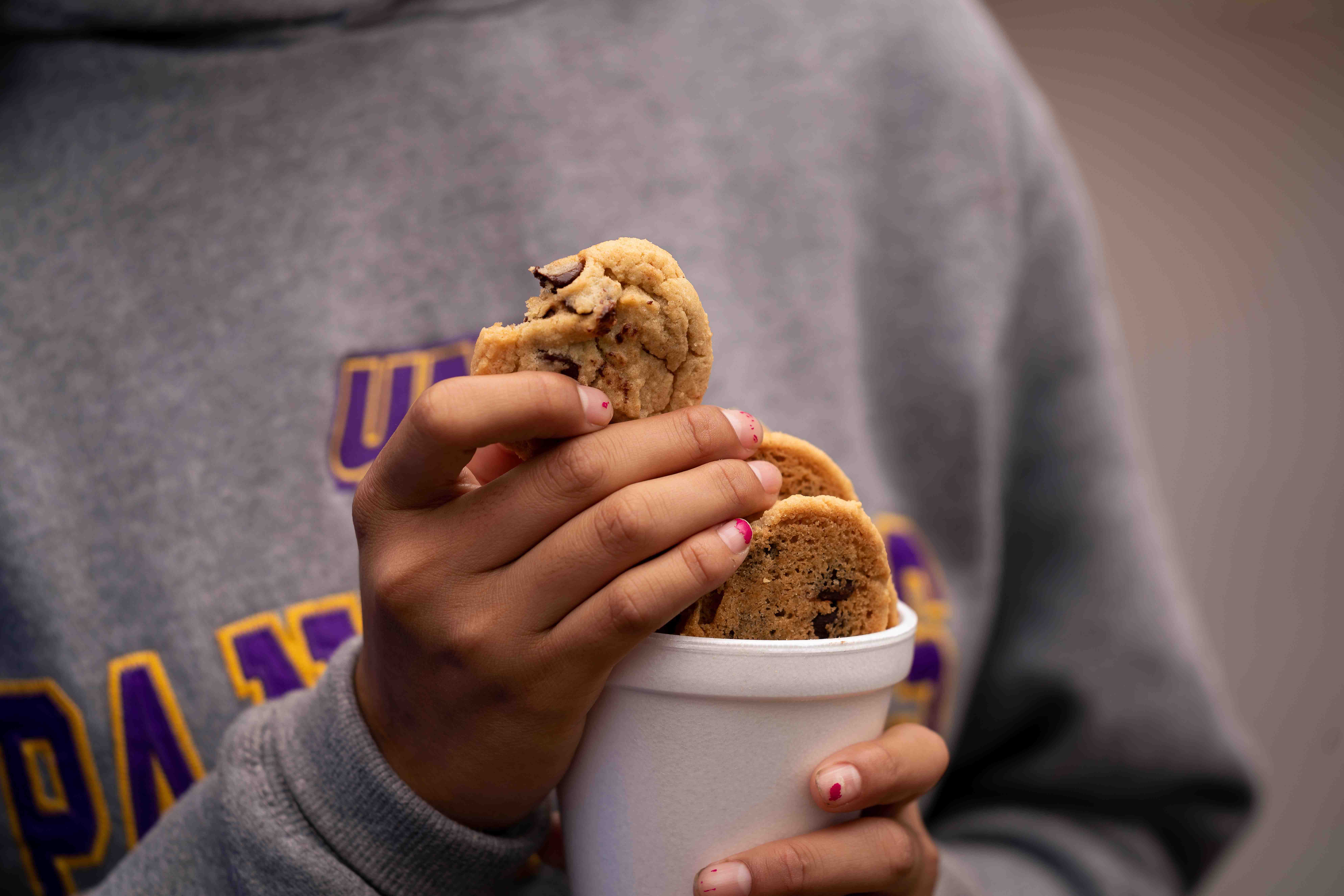 Barksdale's State Fair Cookie Coupons
$5 for a cup or $18 for a bucket.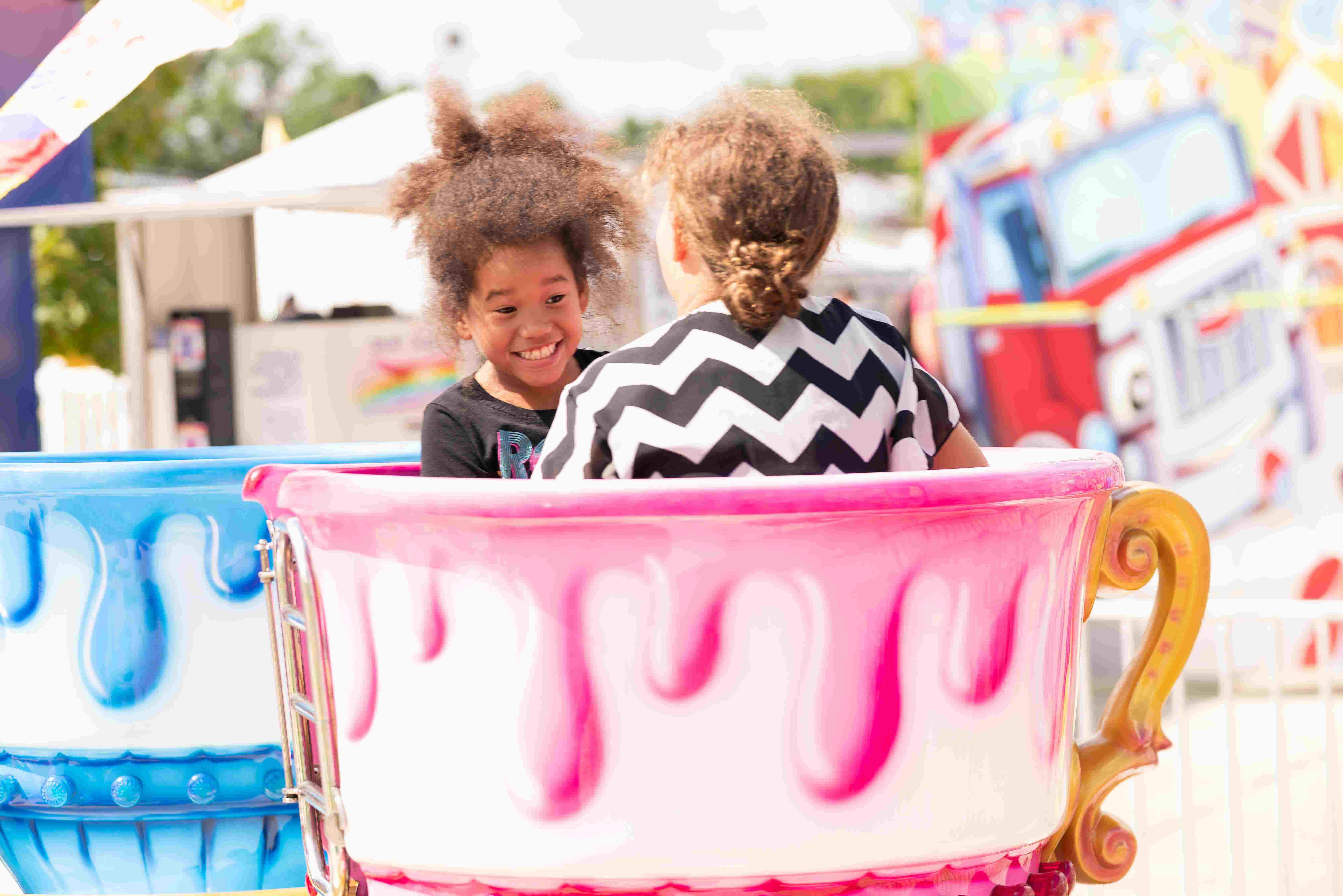 Advance Thrill Pass
Good any day of the Fair on any ride or game in Thrill Town and Thrill Ville
Additional credits can be added during the Fair in the Thrill Parks
This is a voucher and it must be redeemed during the Fair at the redemption booth. The two redemption booths will be open 9 a.m. - 9 p.m. and are located on the south end of Thrill Ville and west end of Thrill Town.
*Only available for a limited time! Once the Fair starts, this Thrill Pass value will not be available for purchase. Instead you'll need to purchase credits during the Fair at the Thrill Parks.
**Advance Thrill Pass does NOT include admission into the Fair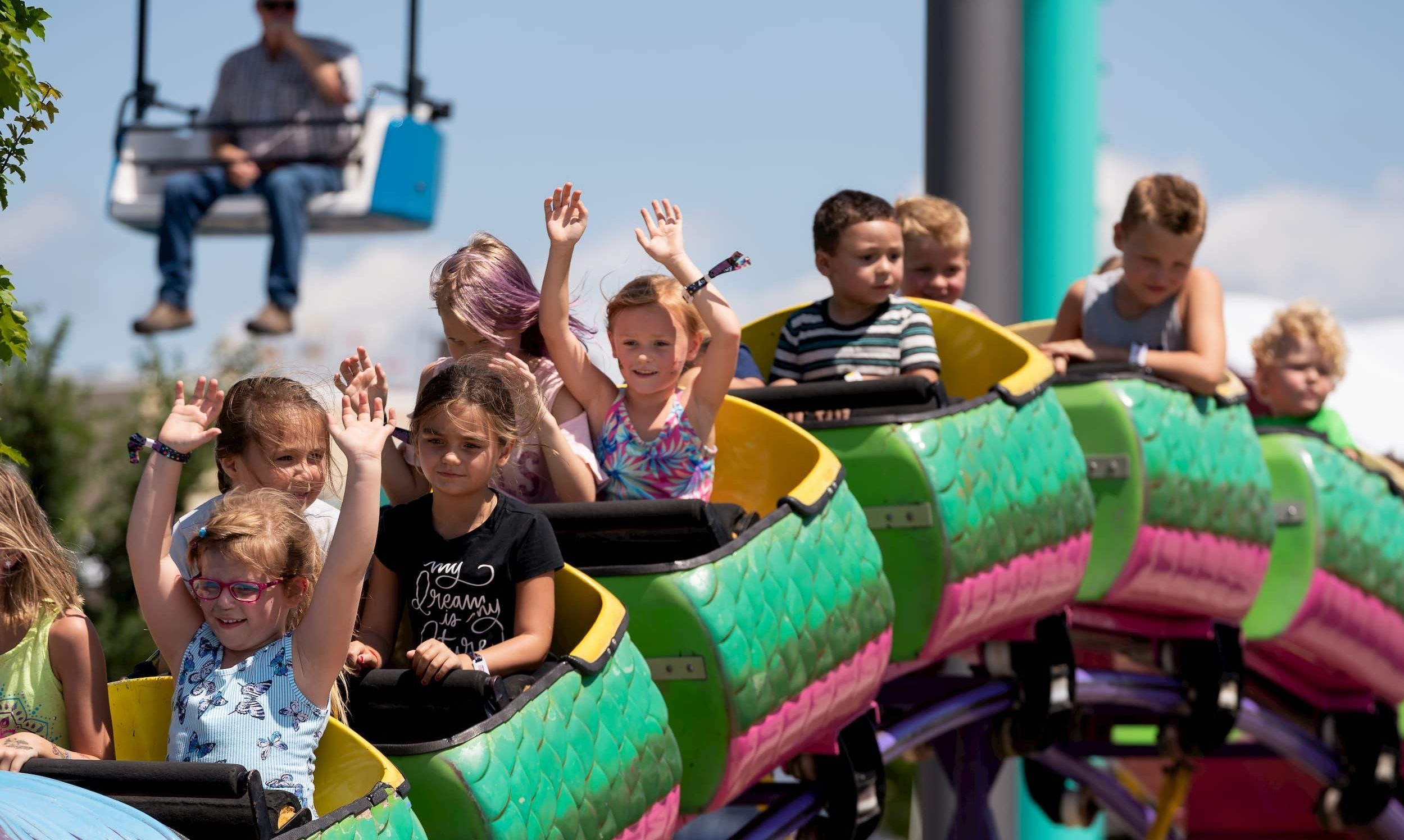 Unlimited Ride Wristband
$36
Good for 1 day of unlimited rides
Only valid Monday-Thursday until 10:00 p.m. in Thrill Town and Thrill Ville
This is a voucher and it must be redeemed during the Fair at one of the redemption booths

One will be located on the south end of Thrill Ville and the other on the west end of Thrill Town
Hours of operation for the redemption booth will be daily from 9:00 am - 9:00 pm

Wristband is only valid for one person
Rider must be present at the time of redemption
Does not include games, but credits can be added in the Thrill Parks
Wristband is re-loadable after 10:00 p.m. for further rides and games
*Only available for a limited time! Once the Fair starts, this wristband will not be available for purchase. Instead you'll need to purchase credits during the Fair at the Thrill Parks.
**Unlimited Ride Wristbands do NOT include admission into the Fair