Attractions
There is plenty of fun, excitement and thrills to be found at the Iowa State Fair. From Thrill Parks to the classic Fair favorites like the Giant Slide and Ye Old Mill, there is something for everyone to enjoy.

Thrill Ville
Buckle your seat belt for the newest, fastest and most thrilling amusement rides. Thrill Ville offers a clean and family friendly atmosphere, but focuses on the spectacular, jaw dropping and super-speed screams of the best of today's rides. Thrill Ville is located between the Grandstand and Ye Old Mill.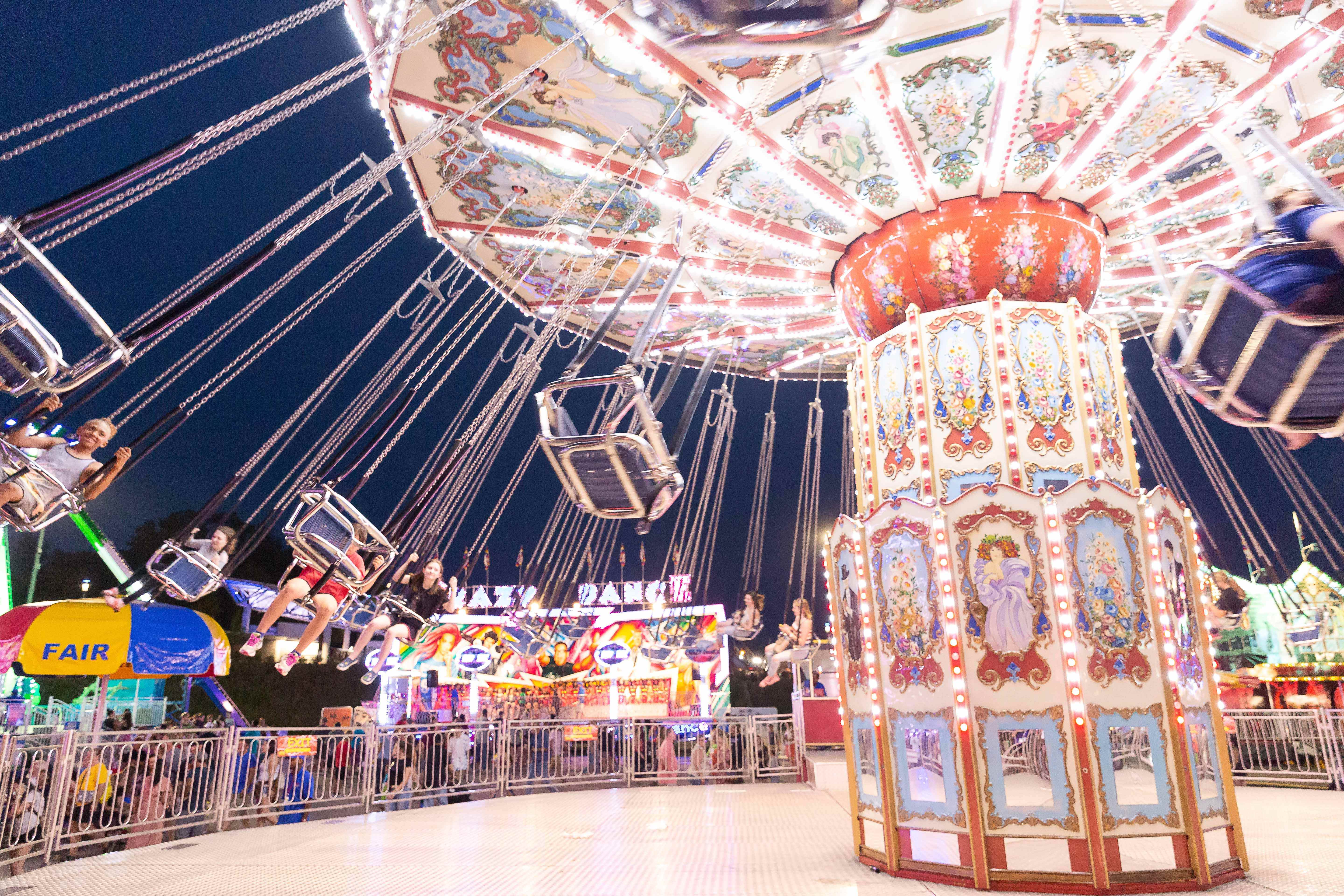 Thrill Town
Little Fairgoers and their families will find loads of fun and stroller parking with the addition of Thrill Town. Thrill Town features kid friendly rides in a fun, clean and convenient location without having to navigate the larger Thrill Park areas. Thrill Town is located east of Gate 10 and directly north of the Richard O. Jacobson Exhibition Center Lawn.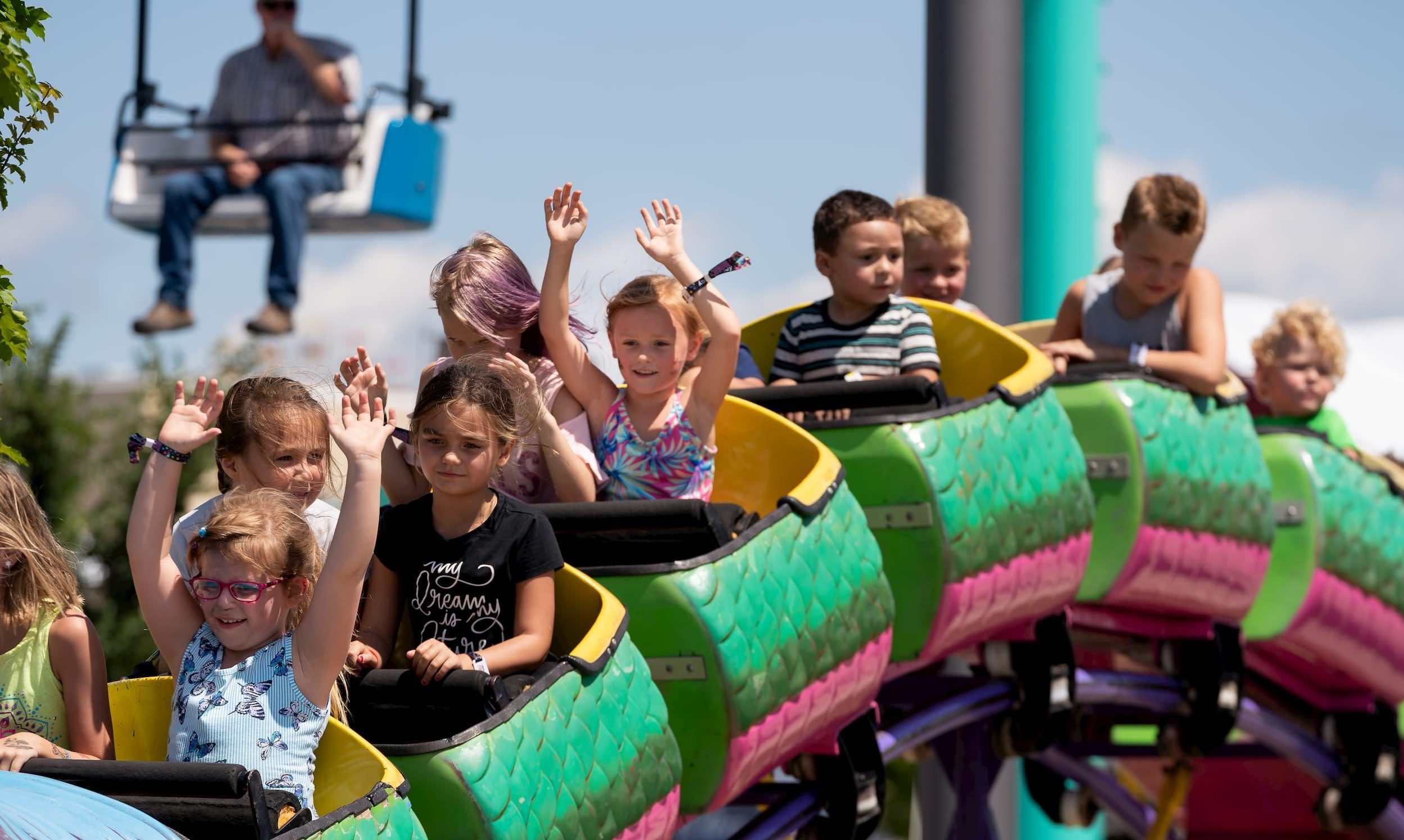 Thrill Zone
Fairgoers seeking breathtaking, heart-stopping, hair-raising adventure will find it in the Thrill Zone. These unforgettable attractions will have you talking about the Iowa State Fair for months to come. Thrill Zone is located north of Gate 11 on the Fairgrounds.