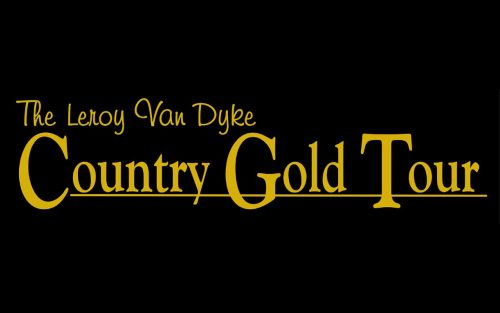 Leroy Van Dyke
After more than five decades as an entertainer, Leroy has not missed a performance, and still travels in excess of a hundred thousand miles yearly around the world . . . he performs in all facets of show business, including fairs, festivals, concerts, rodeos, supper clubs, conventions, radio, television, recordings, the Nevada circuit, livestock events, agricultural shows and private functions.

Malpass Brothers
The Malpass Brothers toured with the late Don Helms, former steel guitarist for Hank Williams, have opened for music legend Merle Haggard on multiple tours and appeared on stages from the Shetland Islands to Ryman Auditorium to Merlefest. Gifted musicians and songwriters, the brothers have shared billing with artists including Ray Price, Willie Nelson, Doyle Lawson, Rhonda Vincent, Marty Stuart, Doc Watson and more. The title cut video from their "Memory That Bad" album hit CMT Pure Country's Top Ten. Their most recent self-titled recording, produced by bluegrass legend Doyle Lawson, was released by Crossroads' Organic Records in 2015.
Dallas Wayne
Dallas Wayne considers himself lucky to be able to make a living doing something he loves. Some people might say it has more to do with talent than luck.
A native of Springfield, Missouri, Dallas is a singer, songwriter, radio DJ, voice-over artist, actor and music producer. He released his most recent album, Songs The Jukebox Taught Me Volume 2, on the Heart of Texas Records label in June 2018.
Dallas has performed throughout North America and Europe, releasing 12 albums of his own, and performing on various compilation and band recordings, including the honky-tonk supergroups Heybale! and the TwangBangers, as well as a Grammy-nominated bluegrass album. He began performing professionally while in school before moving to Nashville, where he developed his vocal style singing demos for the top music publishing houses and started songwriting.