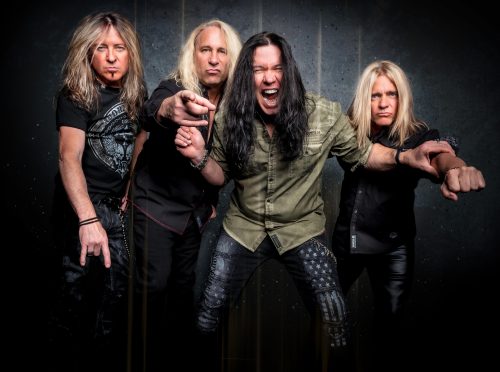 1990 Slaughter hit radio, MTV and the U.S. touring circuit like a tornado- coming seemingly out of nowhere to roll through everything in its path and turn it upside down. Touring the world with bands that they loved, Kiss, Ozzy, and others meant the good times were just a song away, and their first hit single, "Up All Night" certainly fit into that mold, their second chart-topper, "Fly To The Angels" was more representative of the spirituality and awareness that goes into most of the band's music and lyrics. But never were Slaughter more accurately represented that live onstage in front of their legions of devoted fans over the last ten years.

For the past decade Slaughter has continued to tour, performing 40 - 50 shows per year at casinos, fairs, festivals and biker rallies all across the US to record breaking audiences. Slaughters have furthermore enjoyed successful festival shows in Sweden, Japan, Mexico & Germany.
Slaughter has shown that with perseverance and sheer talent, a band can survive and win over the support of fans, regardless of what others may say about the quality of their music. What's most important is that their music is still here and the vast majority of critics who panned them in the past are not, and that's as good as gold.
Here's to "Slaughter"……….
Here's to 30 YEARS of Rock n Roll and the Love Of Music and the Love Of Life……..