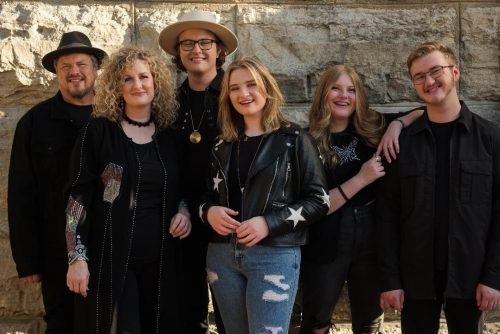 Thursday, August 10 at 7 and 9 p.m.

Friday, August 11 at 7 and 9 p.m.

Rockland Road is a street just outside Nashville. It's a studio where countless hit records have been recorded. It's a crossroads where country, gospel, pop, R&B and Americana music has coexisted and thrived for years. It is also a vocal-driven, melodic band with a signature sound as rich and authentic as its namesake.
Rockland Road is six musicians who share the last name Martin—representing four generations of musical heritage—all vocalists who among them play 23 different instruments. It is a powerhouse group featuring soulful vocals imbued with a pure, exuberant joy worthy of the talented blood that flows through this family's veins.
As they prepared to enter the studio, Rockland Road was pitched songs from some of the top writers in Nashville. One song in particular, "Mountains Up Ahead," was brought to them by their producer Greg Bieck, and they felt an immediate connection and knew they had to record it.
"We had no idea just how relevant the message would become a few months after recording it, when the world seemed to change overnight," says Jamie. "It's all about having hope in tough times."
Rockland Road infused the uplifting song with their soaring six-part harmonies, breathing life into the tune penned by Nashville songwriting giant, Marcus Hummon. It was released as their third single in February 2022.