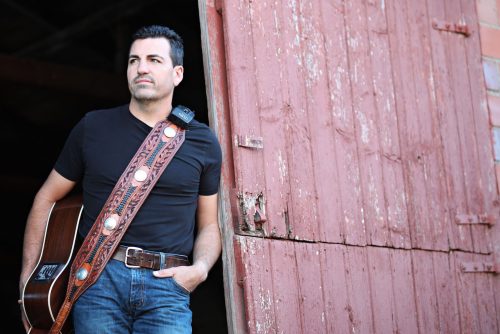 Thursday, August 10 at 8 p.m.

Country music recording artist, Jason Brown, has performed for hundreds of thousands of music fans across the Midwest. Jason Brown has charted 5 songs consistently on the Billboard and MediaBase Country Charts. "Momma Was A Rebel," "Touchdown," "I'd Love You To Hate Me," "You Don't Play Fair," and "We're All In The Same Boat". Brown has performed with country's leading artists including: Blake Shelton, Luke Bryan, Alan Jackson, Rascal Flatts, Trace Adkins, Gary Alan, Chris Young, Lee Brice, Randy Houser, and Easton Corbin to name a few.
Brown's current album "Drink It In", reflects on growing up in the Midwest to being on the stage today. From "Chasing Down 17", to driving down the road seeing the "Water Tower" that landmarks where he calls home. His songs and life always reflects God, Family, and the Midwest life. Entertaining has always been his passion.
With continued focus, Jason is building on the foundation of his debut project. Whether backed by a full band or with just a guitar, Jason's songs combine equal parts musical and vocal excellence: proclaiming a love of all things Midwest.

Jason Brown was born in the heart of the Midwest, three miles outside of Pella, Iowa, from a bloodline of truck drivers, coal miners and farmers. Like others in the Midwest, on Sunday mornings the family got together and would go into town for church. Jason's Grandma heard a little boy singing and it wasn't long until she had him singing by himself in front of the congregation. Jason recalls the first two songs he sang in front of a crowd on stage were "It Is No Secret" and "I've Got A Mansion Just Over the Hilltop." Gospel and traditional country songs, to this day, are some of Jason's favorite songs to sing. Jason says, "It takes me back to my family and the church members singing. When I was younger there was always a gospel hymn or country song playing or being sung."