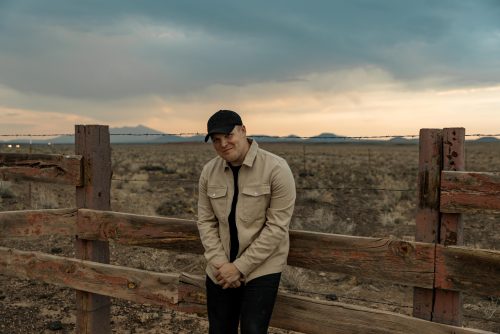 Denver-native Spencer Crandall is an independent country music singer/songwriter and entertainer. His sound continues to push the envelope—a blend of country storytelling with non-traditional production elements—reflecting influences ranging from Ed Sheeran and Taylor Swift to Justin Timberlake and Drake.
Raised in a music-loving family, Crandall grew up attending summer country concerts with dreams of being an entertainer, idolizing touring sensations like Kenny Chesney and Keith Urban. For a senior project in high school, Crandall decided to pick up the guitar and learn to play. The next year he headed to Grand Junction to play college football, until facing a career-ending shoulder injury. With the spare time on his hands during recovery, Spencer began to sing and write music, ultimately growing a steady following on social media by posting videos of dorm room performances of his original music.
After frequent trips to Nashville throughout 2016, Crandall decided it was time to make the move to Music City and seriously pursue his music career. Since then, Crandall has gained over 2M followers and 25M likes on TikTok and has shared the stage with artists including Chris Lane, Dustin Lynch, Lauren Alaina, Tyler Rich and Josh Turner.
In four short years, Crandall has amassed over 160M streams across all platforms as an independent artist, with two album releases debuting at No.1 on the iTunes country charts. Crandall's hit-song "My Person" has over 52M streams and landed at No. 1 on SiriusXM's 'Hot 30 Weekend Countdown.' His latest single, "Made," has over 12M streams, debuted at No.2 All-genre on the iTunes charts and No.4 on Billboard's Country Digital Songs Sales Chart, and is currently No. 5 on Sirius XMs Hot 30 Weekend Countdown. With plans for another full-length album in 2022 and an opening slot of Lauren Alaina's Top of the World Tour presented by Maurices, it plans to be his most exciting year to date.