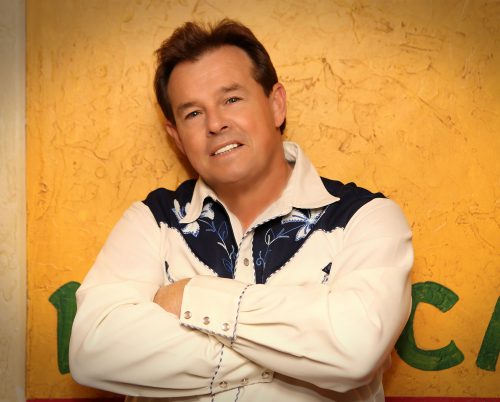 Ask one of his countless fans – or even one of his peers, and they will tell you that Sammy Kershaw definitely qualifies as a Country Music original. In a day and age where individuality isn't something that is sought out as much as before, when you hear a Sammy Kershaw song about heartbreak, love, or good times – you know who it is. You don't have to be told. And, in a career that has seen some amazing highs over the past thirty-five years, the best – as they say – is yet to come.
Growing up in Kaplan, Louisiana, Kershaw was enthralled with the masters at an early age – names like Conway Twitty, Mel Street, and George Jones. In fact, as a teenager, Kershaw had developed such a reputation for his vocals – even then – that he was often called upon to open for those acts, and others like them. Jones was so impressed with Sammy that he frequently used him on his shows whenever he was playing in the region.
Of all the artists that Kershaw has worked with over the years, it very well might be Jones that left the most impact. From the moment that he released his debut single for Mercury Records, "Cadillac Style," critics and fans all made the comparison. Rather than run from them, Kershaw embraced them. After all, that stone Country sound was what Sammy Kershaw was all about – and that's what he was going to give his fans! "Cadillac Style" made it all the way to No. 3 on the Billboard charts, and from there (to quote Jones), the race was on! Follow-ups such as "Don't Go Near The Water" and "I Can't Reach Her Anymore" established him as one of the finest traditional artists of his time, while records like "Yard Sale" showed that haunting Jones influence was very much a part of everything he is about.
In 1993, Sammy Kershaw topped the singles chart for the first time with "She Don't Know She's Beautiful," which has become one of the most-played records at Country Radio over the past two decades. Albums such as Don't Go Near The Water and Haunted Heart were both certified as million-sellers by the RIAA, and only continued to add to his stature. The hits kept coming on the airwaves, as well. He added to his resume such classics as "I Can't Reach Her Anymore," "Meant To Be," his cover of The Amazing Rhythm Aces' "Third Rate Romance," and 1998's "Love Of My Life," which cemented his reputation as a balladeer.