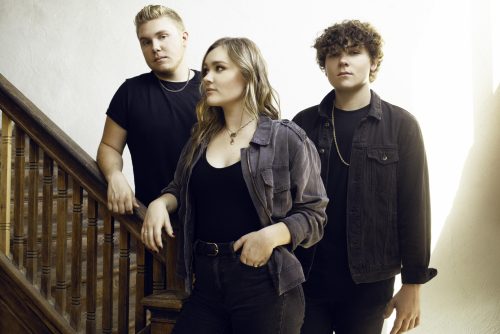 Sunday, August 13 at 7 and 9 p.m.
RENATA THE BAND is an American country/rock sibling trio from Nashville, TN. No strangers to the music business, siblings Collin, Adrienne and Benny already show the maturity of seasoned professionals as a result of nearly 15 years of full time touring. RENATA THE BAND has performed on feature stages at some of the largest state fairs in the country as well as numerous appearances in Nashville.
Fully immersed in the Music City scene, writing and recording their own material and honing their unique sound, their original music is best described as harmony driven and relevant. All 3 are strong lead vocalists and as a band, they groove together in a way that only comes from playing thousands of live shows together. Their originals resonate with their audiences and they effortlessly cover everything from Johnny Cash to John Mayer. Their captivating live show paired with the powerful blood harmony of siblings leaves audiences always wanting more.
RENATA THE BAND's youthful drive and energy combined with their unique musical maturity sets them apart from other emerging young artists. The impact of their music has already begun to be felt by audiences across the country. You're going to want to keep an eye on this band. Their future's looking bright.