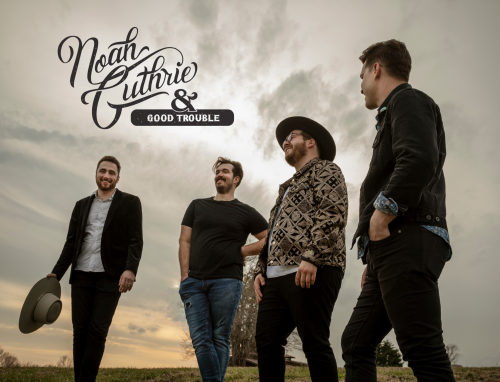 Though he's pursuing a career as an artist, it's never been about becoming a celebrity for Noah Guthrie. In fact, the down-to-earth rising star still lives in his hometown of Greer, SC. A safe, comfortable place to come home to when he gets off the road, the small town has positively influenced his creative process. Not only has it allowed him to relax and explore different musical ideas when writing, but even better, he has unlimited access to the studio his brother works at right down the road.
Although his musical journey as an artist has been exciting and fulfilling thus far, he has dreams that his original music will continue to be heard and embraced around the world. While he's received national attention for his creative YouTube covers, including posting a blues-filled version of LMFAO's "Sexy and I Know It," which has received more than 26 million views, and his pivotal role as Roderick Meeks on FOX's hit TV show, "Glee," it's clear to see that Noah's real talent shines through putting pen to paper and crafting original music. While he was able to showcase his unscripted musical talents with his semi-finals run on season 13 of NBC's "America's Got Talent," he is committed to giving his fans original music and being the authentic singer-songwriter that he's always wanted to be.
With a sound described as an alt-country/Americana blend that is similar to Chris Stapleton's country/rock tracks, the unique soulfulness in his richly textured voice and the unmistakable Southern influence in his music makes him capable of conveying an emotion that only a handful of artists can in today's musical landscape. From his early sweet tune "Til It Thunders," one of Noah's favorite songs about coping with a long-distance relationship, to his newest single, "Hell or High Water," a gritty track about navigating life, Noah's versatility and distinct voice is evident. However, Noah isn't trying to box himself into any specific genre; for him, it's just about making good, honest music – music that sounds like him. Differing from his previously released polished, pop-sounding songs, the now more experienced singer-songwriter is focused on personally connecting with others through impactful storytelling and showing the real "Noah Guthrie" in his new music.