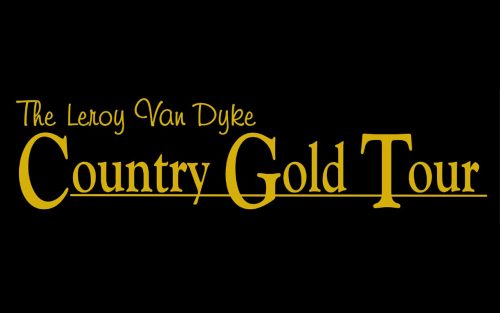 LEROY VAN DYKE
Leroy Van Dyke, of "Auctioneer" and "Walk On By" fame, star of the movie, "What Am I Bid?" is known around the world as an entertainer, recording artist, radio and television star, actor, auctioneer and veteran of the Nevada circuit. He has recorded over 500 songs, and probably holds the record for most repeat-performance bookings of any working, name country music entertainer. He has worked 40 to 70 fairs and livestock events per year for over five decades, in addition to a great variety of other engagements.
After more than five decades as an entertainer, Leroy has not missed a performance, and still travels in excess of a hundred thousand miles yearly around the world . . . he performs in all facets of show business, including fairs, festivals, concerts, rodeos, supper clubs, conventions, radio, television, recordings, the Nevada circuit, livestock events, agricultural shows and private functions.

KELLY LANG
Singer, songwriter, and producer Kelly Lang has had a stellar career in the music industry with cuts by artists such as Ricky Skaggs, Lorrie Morgan, The Oak Ridge Boys, Crystal Gayle, George Jones, B.J. Thomas, Jimmy Fortune, TG Sheppard, Jerry Lee Lewis, and Johnny Lee, just to name a few.
She has recorded duets with iconic artists, Dame Olivia Newton-John, Paul Shaffer, and Lee Greenwood. As an artist, Lang has released several albums including 11:11, Shades of K, Throwback, Obsession, and Iconic Duets with her husband, TG Sheppard. In the spring of 2020, Lang re-released her classic children's album Lullaby Country, which was originally sold at Cracker Barrel.

As part of a regional campaign, her voice and writing skills can be heard on television throughout Tennessee and the surrounding areas as the official song for Ascension St. Thomas Hospital's commercial titled "I'm Not Going Anywhere."
T.G. SHEPPARD

T.G. Sheppard has always had an unstoppable passion for music. This passion along with 21 number one hits and being ranked among the top 100 country artists of all time has made him one of the most popular live performers on tour today. It's only natural with a show chock full of chart topping hits like "Last Cheaters Waltz," "I Loved 'Em Everyone," "Do You Wanna Go To Heaven" and "Party Time" that TG has developed a reputation as a solid performer who delivers exactly what audiences want. All this and more combined with a steadfast dedication to entertainment has truly made him one of the great Legends in country music.

T.G.'s first commercial album in over 13 years Legendary Friends & Country Duets has just been released. It is a duet CD with some of music's biggest icons including Willie Nelson, Merle Haggard, George Jones, Jerry Lee Lewis, Conway Twitty, Kelly Lang, Ricky Skaggs, The Oak Ridge Boys, Englebert Humperdink, Lorrie Morgan, Crystal Gayle, Delbert McClinton, The Whites, Mickey Gilley, Steve Cropper, Jimmy Fortune, and Wayne Jackson and the Memphis Horns. T.G. states that this is the music he is the most proud of. A 90 minute motion picture length DVD was also filmed as the sessions were recorded and has won the top award for best music documentary at the Tele Awards in Los Angeles, CA.
T.G. Sheppard's ardor for life and unceasing energy allow him to fulfill his unrelenting passion for music. His brand new album, Midnight In Memphis, available everywhere on September 20, is the latest means by which he shares that passion with the rest of us.